Acute hepatic porphyria (AHP) is a rare genetic disease characterized by debilitating, potentially life-threatening attacks1,2
There are 4 types of AHP1,3
Extremely rare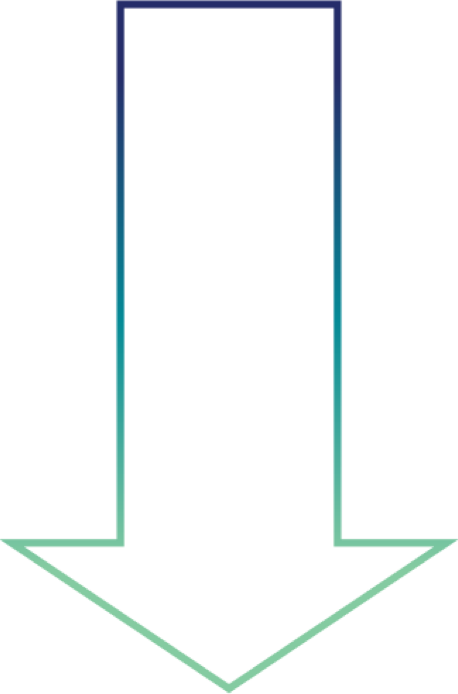 Acute Intermittent Porphyria (AIP)

~80% of all AHP cases are AIP

Variegate Porphyria (VP)

Hereditary Coproporphyria (HCP)

ALAD-Deficiency Porphyria (ADP)
ALAD, delta-aminolevulinic acid dehydratase.
AHP attacks can be severe, unpredictable, and progressive
AHP can affect anyone, but is most commonly seen in women of childbearing age

4

Attacks generally last 3 to 7 days, but recovery can take longer1
Severe attacks can progress to respiratory failure or paralysis, leading to temporary or permanent disability1,2
Some patients with recurrent attacks report chronic symptoms and long-term complications and describe how chronic symptoms have contributed to their burden of disease1,5
Common signs and symptoms of an AHP attack1,2
SEVERE, DIFFUSE ABDOMINAL PAIN1,3

1 OR MORE ADDITIONAL FINDINGS3
AUTONOMIC
Nervous System3,5
Nausea/Vomiting
Constipation
Tachycardia
CENTRAL
Nervous System3,5
Seizures
Anxiety
Mental status changes
PERIPHERAL
Nervous System3,5
Skin lesions on


sun-exposed areas
*Cutaneous symptoms only occur in HCP and VP.3
AHP=acute hepatic porphyria;
HCP=hereditary coproporphyria; VP=variegate porphyria.
>90% of patients report abdominal pain during AHP attacks.3
AHP can go undiagnosed for many years4,6
Because of overlapping symptoms, patients with AHP are often misdiagnosed with other diseases such as:3,7-9

Acute gastroenteritis with vomiting
Appendicitis
Cholecystitis
Intestinal occlusion
Irritable bowel syndrome (IBS)
Peritonitis

Chronic hepatitis
Endometriosis
Pancreatitis

Anxiety/depression
Fibromyalgia
Guillain-Barré syndrome
Polyneuropathy
Psychosis
Seizure disorders
Explore the journeys of real patients with AHP
Every AHP patient has a unique story to tell. Discover the journeys to diagnosis and beyond for two real patients with AHP.
See Their Stories
References: 1. Simon A, Pompilus F, Querbes W, et al. Patient perspective on acute intermittent porphyria with frequent attacks: a disease with intermittent and chronic manifestations. Patient. 2018;11(5):527-537. 2. Neeleman RA, Wagenmakers MAEM, Koole-Lesuis RH, et al. Medical and financial burden of acute intermittent porphyria. J Inherit Metab Dis. 2018;41(5):809-817. 3. Ventura P, Cappellini MD, Biolcati G, Guida CC, Rocchi E; Gruppo Italiano Porfiria (GrlP). A challenging diagnosis for potential fatal diseases: recommendations for diagnosis acute porphyrias. Eur J Intern Med. 2014;25(6):497-505. 4. Bissell DM, Anderson KE, Bonkovsky HL. Porphyria. N Engl J Med. 2017;377(9):862-872. 5. Puy H, Gouya L, Deybach JC. Porphyrias. Lancet. 2010;375(9718):924-937. 6. Anderson KE. Acute hepatic porphyrias: current diagnosis & management. Mol Genet Metab. 2019;128(3):219-227. 7. Alfadhel M et al. Acute intermittent porphyria caused by novel mutation in HBMS gene, misdiagnosed as cholecystitis. Neuropsychiatr Dis Treat. 2014;10:2135-2137. 8. Ko JJ et al. Real-world analysis of symptoms, diagnostic patterns, and provider perspective on acute hepatic porphyrias. Poster presented at: American College of Gastroenterology Annual Scientific Meeting; October 5-10, 2018; Philadelphia, PA. 9. Kondo M, Yano Y, Shirataka M, Urata G, Sassa S. Porphyrias in Japan: compilation of all cases reported through 2002. Int J Hematol. 2004;79:448-456.